HOW TO KEEP SANE DURING QUARANTINE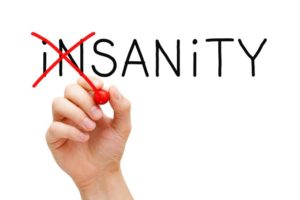 By:Ashley 
What a time to be alive. With COVID-19 aka Corona Virus aka Rona sweeping, not just the nation but also the globe we are literally living through history. I never thought that I'd see the days when a disease would spread so rapidly and have schools cancelled for the year in March or that we would be have Statewide curfews and lockdowns. But, here we are, March 2020 and most of us are being giving the biggest test of our lives and that's to STAY HOME!
I'll talk a lot about mental health here because I believe that it is so important, it's probably the one thing that's affected in some way by each and everything around us. Don't believe me? Certain colors make us feel certain ways. Ever notice how the color red is always used for things like Love/lust or spicy. The color helps to ignite those feelings. Greys and blues can range our emotions from relaxing to depressed and yellow tends to make us cheerful and happy. We are also constantly surrounded by music. In the car, at the grocery store and in the elevator. Why? Because music also incites emotions. So I never really understood why the topic of mental health has always been so taboo. Especially in the black community.
 We eat healthy so that our skin and weight stays balanced. We workout to keep our bodies in shape. We go to our annual Doctor and Dentist check ups for preventive care and so on. Many of us wouldn't dare ignore our physical health but we constantly ignore our mental health.
 In the 1st few days of "Quarantine" I'd take the kids to walk around the park for exercise and fresh air. Ever notice how those 2 things instantly help you feel better mentally? Now parks are closed, and everything else that is non-essential aka all the fun stuff. My son, Antonio, who is 12 and I were talking about the many affects of being quarantined and while we understand the importance of staying home in efforts to stop the spread of Corona, we also know that being isolated to your home also comes along with a lot of mental strain, affecting our mental health and everyone is affected differently.
 Over the past few years I have tried extremely hard to practice gratitude for all things, big and small. I haven't always been successful at this. As I told you in the post titled "The Road It Took Me To Get Here", I was a "Glass Half Empty" type of person. Now I intentionally think of my glass half full. Being positive and seeing the brighter side of things isn't always easy. It has been hard as hell for me at times. But it's a journey that I am willing to take.
Currently CO-VID19 has taken the lives a thousands world wide and is infecting millions. The Government is only giving us a small percentage of the actual facts. We are worried about becoming infected ourselves and the health and safety of our loved ones. As a family that owns a small business, I am worried that we may not have a business to return to after the shut downs are over. Not only do we still have to pay our home mortgage, home utilities and for food, we also have to pay the rent for our business and the utilities for that as well. If there is no money coming in, those bills can't get paid. My husband also works at different nightclubs; those are all shut down, so of course that is another blow to our income. Beyond that my classes have all been moved to online classes. I hate an online class that's why I never sign up to take them. The kids are home, all day, everyday and becoming more and more restless. They've literally interrupted me 5 times already, while I've been writing this. And to make all matters worse we really have no idea when this pandemic will be over. That's all looking at the glass half empty.
Now here is where gratitude comes in, looking at the glass half full and keeping the sanity. For the past 12 years I've lived about 1.5 hrs away from my family and friends. I have constantly been bored and felt isolated, that led me into deep depression that I am currently learning to manage. So honestly there hasn't been much difference in my life during "quarantine", so I feel like I had a head start and was prepared for this. I know how to navigate isolation a little better than others who have never really experienced it. I will say what I miss the most is not being able to go the gym. So everyday I figure out a way to get some type of workout in, from doing exercises I used to do at the gym, modified with the equipment that I have, to running up and down my driveway. Instead of complaining I figured out ways to remain active.
 Since the beginning of my relationship my husband has always been super busy, working 16-hour days. And while he still has to work from home, he's been getting the kids breakfast ready in the mornings; we are having nightly movie nights and he's home to eat dinner with us. Once normal life resumes he won't have the time for these things that may seems so mediocre to you, but mean the world to me. That's gratitude.
I have been able to start reading books that I've had for awhile but never cracked opened. I'm currently reading "You are a BadAss: How To Stop Doubting Your Greatness And Start Living An Awesome Life" by Jen Sincero and watch shows and movies that I may not have gotten around to in the past. I've spent more time with my son Antonio in these past 2 weeks, talking and laughing then we have done in a really long time. My daughter Ashton and I are literally always attached at the hip, but I've been getting her to become more expressive with her feelings. Mental health affects children too. At times Ashton will get really quiet (not like her at all) and then start to cry. So I take that time to talk about the things that are bothering her. She says that she misses her friends and school and that she is worried about Mama (my mom) catching Corona. (Lord this child is me all over). So while I know how annoying these kids can get being home in our faces, allllllll daylong. I also know they are struggling to make sense of all this too and we will probably never have time like this together again to just talk and be together, without worrying about needing to do a million other things or go a million other places. So talk to your kids, do a few TIK TOK dances with them and enjoy. Cup half full.
 Also parents, put your kids on a schedule!! I know seeing all the color-coded schedules online from the "perfect" moms is annoying, but kids need structure. I only have my kids doing 2 hours of schoolwork and/or reading per day. But they need it. This is not a vacation for them, they still need to learn and still be on track once/whenever school resumes. You all see how difficult it's been having your kid's home for a week right? Help the teachers out and keep these kids minds active.
 Each morning I wake up and thank God for another day and another chance at life and each night I say the same pray I've said for years, "Thank you God for keeping us safe & healthy. Thank you for protecting us from all harm. Thank you for allowing me to raise happy, healthy children." But the real expressions of Gratitude come between the hours of waking up and going to sleep. More than ever, we are now reminded of how blessed we are to have food, homes, healthcare, family and friends. How blessed we are to have things like Wi-Fi to keep us connected. How blessed we are to have our vision to read books and watch TV. How blessed we are to have the sense of sound, to enjoy music, our taste buds to enjoy food, our hands and arms to hug. Things that we've taken for granted but mean the world to us.
 As an entrepreneur and running a lifestyle brand, this 'quarantine" has also been a wake up call to me. Alicia and I haven't seen each other in over 2 weeks, so we haven't been able to record. We had no content on hand to present in a time like this. There is a lesson to be learned in this. To be prepared in business for whatever outside obstacles comes our way. Right now online businesses are booming and I am kind of feeling like a dog with his tail between his legs. But the bright side of this is A.) Lesson learned. I can guarantee it will never happen again. And B.) This challenge is forcing us to level up and become more creative with engaging our audience. Cup half full.
 Take these days to spend that much needed time with your kids, your spouse and yourself. Plan an in home date night with your boo with candles. Get dressed up like you really are going out. Build a fort with your kids and grab snacks and a family favorite movie and have a sleepover with them. Go on YouTube and learn that makeup technique that you've wanted to learn. Start that DIY project that you've been putting off for months. Clean out the cabinets. Plan that event you've wanted to have. Start that book. Paint those walls. Call up your friend that you haven't talked to in awhile and spend an hour catching up. Grab some candles and bubble bath, lock the bathroom door and soak away the day, getting some much needed "me time". Make the best of this time.
 I want to leave you with this familiar prayer, a prayer I'd see daily in my grandmothers kitchen.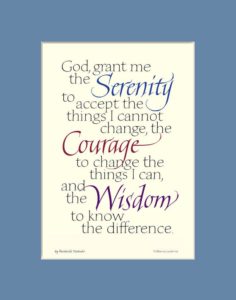 -Ash
March 24th 2020
---