IS IT TIME TO SETTLE DOWN?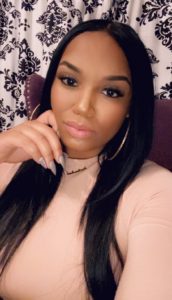 I ain't even going hold y'all, Quarantine got a single girl feeling real lonely these days. I'm usually so busy with juggling my day job, chasing down our plans/ dreams for Fun Time Moms, Mom shit like forgetting to pick up Shawn from coach class, working on my MBA, and fitting in social time that I never felt the void of not being in a relationship. A relationship just hasn't been my priority especially after my last situation, which made me realize even more so that I wanted to focus on what I truly want in a MAN before committing. Let's be very clear, my list of what I don't want is super long and so is my blocked list but now here we are in social confinement and I'm wishing I had a market buddy that I could roll over to and say, "let's go get eggs". Yes, life has become this simplistic these days.
So is it time for me to get serious about settling down or is this a momentary feeling that will flee me as soon as "Outside" opens back up? I think there are amazing benefits to being in a healthy relationship besides the obvious like sex on the regular and what I want is partnership based on mutual understanding, friendship, and respect. Most importantly I want a MAN which I emphasize because I feel like I've run across a lot of grown boys. Even though I'm a "Woman of the 90s" which is a term Quick (Ashley's husband) uses to define modern independent women which is hilarious btw, the basis of my relationship views are very traditional. I believe that a Man should be a protector and provider of the household and that a Women should take care of the home and to balance it all out each should be able to pickup and step-up to hold the other down whenever the need to do so presents itself. But because I've been a "Women of the 90s" for so long, my tolerance is a tad bit low and at the first sign of any of those items on my long list of what I don't want presents itself, I cancel that bitch (Nino Brown voice). So what's a lonely girl to do?
My worst fear with committing to a relationship is simple, I don't want to get "stuck" with the wrong person. It's something I've struggled with my entire adult life and as a result all of my adult relationships have just been ones that I just "fell" into. That being said if it's really time to settle down, I'll have to make a conscious effort to actually date with that purpose in mind and settle down DOES NOT mean settling so if I can't see it ever working, no more just hanging out for fun. I also have a little more time on my hands right now to refine that list of what I do want so I can be more open to a relationship. One thing I know for certain is that I want to be with someone whom we share an equivalent amount of Respect and Love. People do fucked up shit all the time to people they love and the definition of love is relative but respect has a more general meaning and often makes someone think twice before fucking up. But am I really ready to settle down? Time will tell and given the fact that it will be summer by the time we can go outside again and that my career is taking off right now, this probably just quarantine talk and I'll be back outchere funning the fuck around. Am I just like those guys that go to jail and then want to marry their babymomma? Who knows? Stay tuned until we get free!
---